Fast Installation, Lightweight, Interlocking Design
The SCT TankPad is a lightweight, interlocking pad designed for quick and easy installation. This design requires no tools or equipment to install and can be completed by two people within minutes. The lightweight pad allows for minimal adjustments if needed with ease and accuracy, reducing the need to use heavy equipment.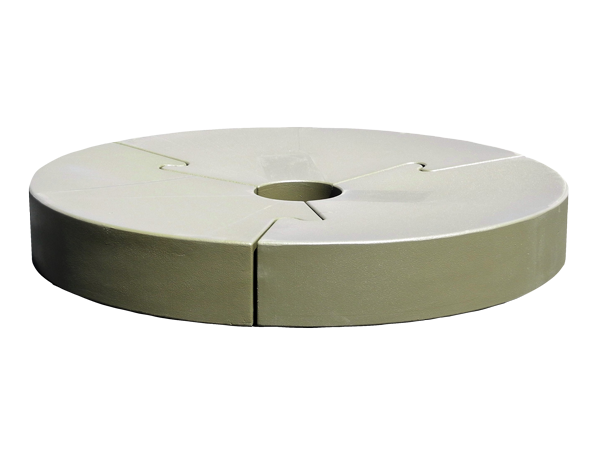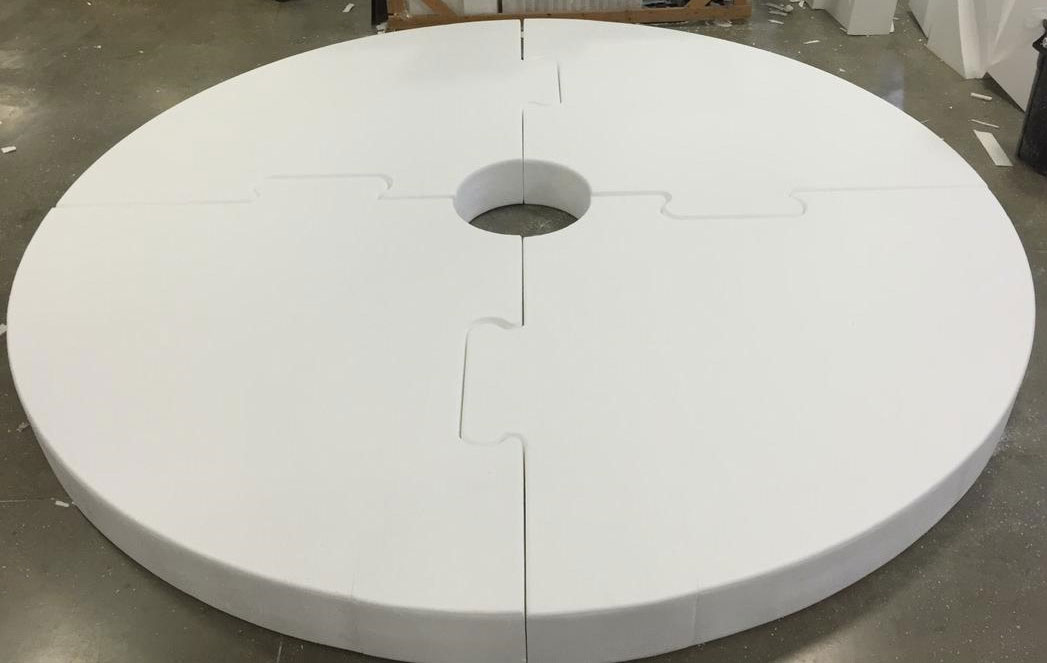 Prevent Corrosion
The polyurea is a non-permeable, inert coating which allows for fast and easy cleanup in the event of a spill. By design, the SCT TankPad supports the tank above the ground preventing any contact with ground moisture, extending the life of the tank by minimizing corrosion.
Custom Sizes & Colors
The TankPad is custom designed in any diameter or thickness, in a flat or cone design to fit your tank requirements. Available in a variety of colors (including BLM colors).
Product Advantages
Lightweight, Interlocking Design
Manufactured to ASTM Standards
Quick Installation
Extreme Abrasion Resistance
No Water Absorption
Excellent Thermal Stability
Available in Flat or Cone Design
Custom BLM Colors Available
Sump Hole Design Optional
Manufactured in any Diameter and Thickness
Minimizes tank corrosion by displacing moisture below tank
Premium polyurea coating technology provides the highest level of durability in the industry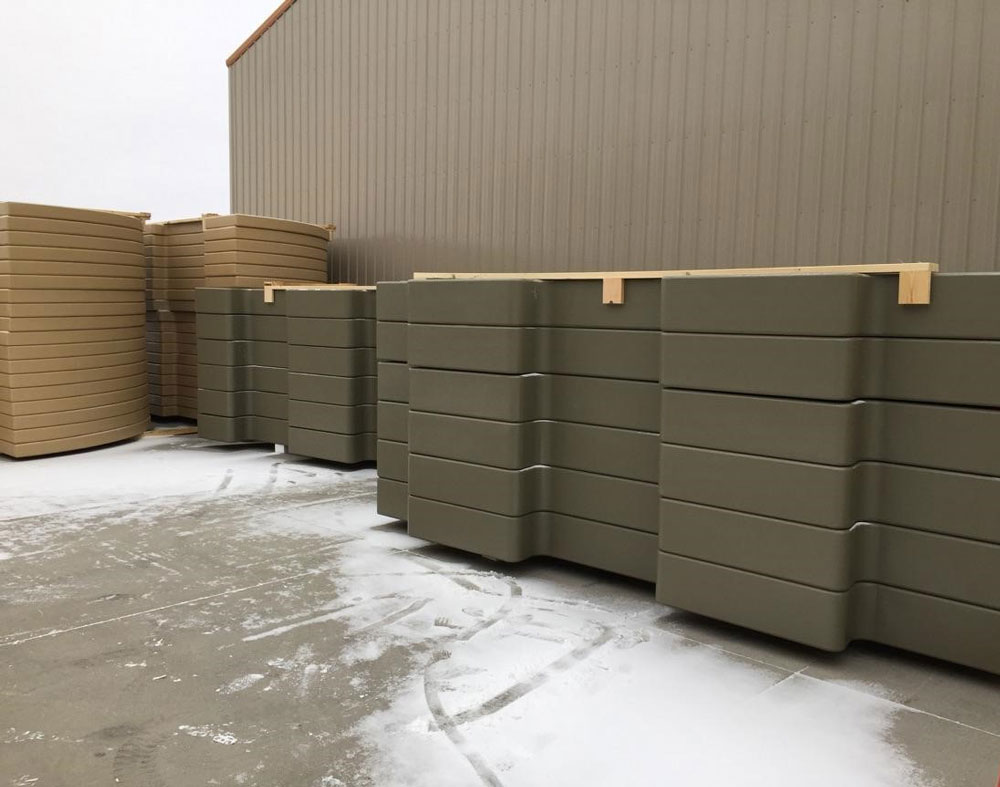 Polyurea Coating
| Elastomer Physical Properties | Value | Test Method |
| --- | --- | --- |
| Hardness (Shore D) | 55 | ATSM D2240 |
| Tensile Strength (psi) | 3,500 | ASTM D412 |
| Elongation (%) | 275 – 350 | ASTM D412 |
| Tear Strength, Die C (pli) | 425 – 525 | ASTM D624 |
SCT TankPad vs. Top Competitor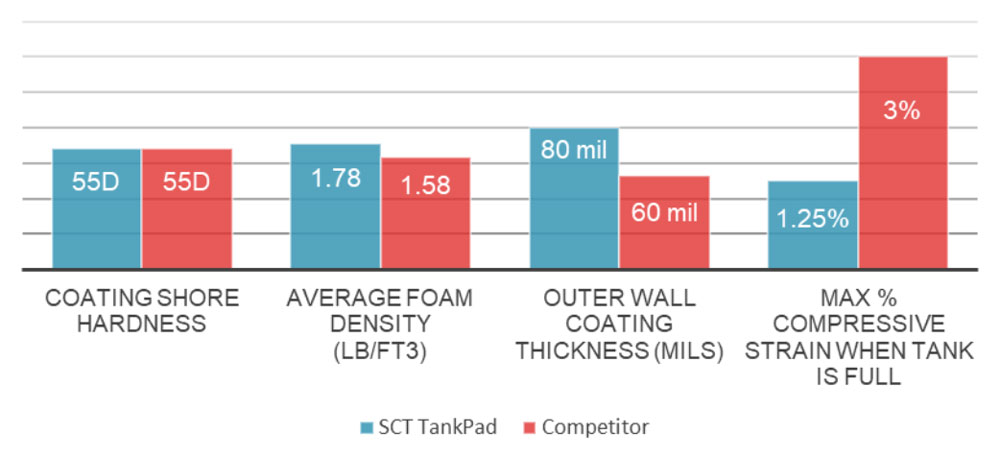 Prevent Corrosion & Reduce Freight Costs
The maintenance free TankPad provides an extremely quick installation of a durable and accurate platform for your tanks, eliminating the inconsistencies of pea gravel and its timely installation, as well as reducing the costs of freight and cranes associated with concrete bases.
Stronger Pad with Reduced Compression
The TankPad features a higher weight, more rigid density foam core than the majority of the industry, providing a stronger and more durable platform for your tank. With industry-leading quality standards at the core of our business, we exceed industry standards through the use of higher density and strength core materials which reduces the amount of compression and increases the accuracy for the connection points for flow lines, cat walks, etc.