RK-1 Repair Kit
Hand Applied All-in-One Adhesive and Coating Kit
No Spray Equipment Needed!
The RK-1 is a coating and adhesive repair kit designed for any small patch, repair, seam, or penetration. This do-it-yourself kit includes all the supplies necessary to complete the job, including: part A & B (Cartridge kit or 2-gallon), safety glasses, nitrile gloves, and application rollers. This polyurea is a game-changer in the Containment Market!!!
"The RK-1 repair kits saved us over 50% in repair costs"

– XTO Energy
Available Kit Sizes 600mL, 1,200mL, 2-Gallon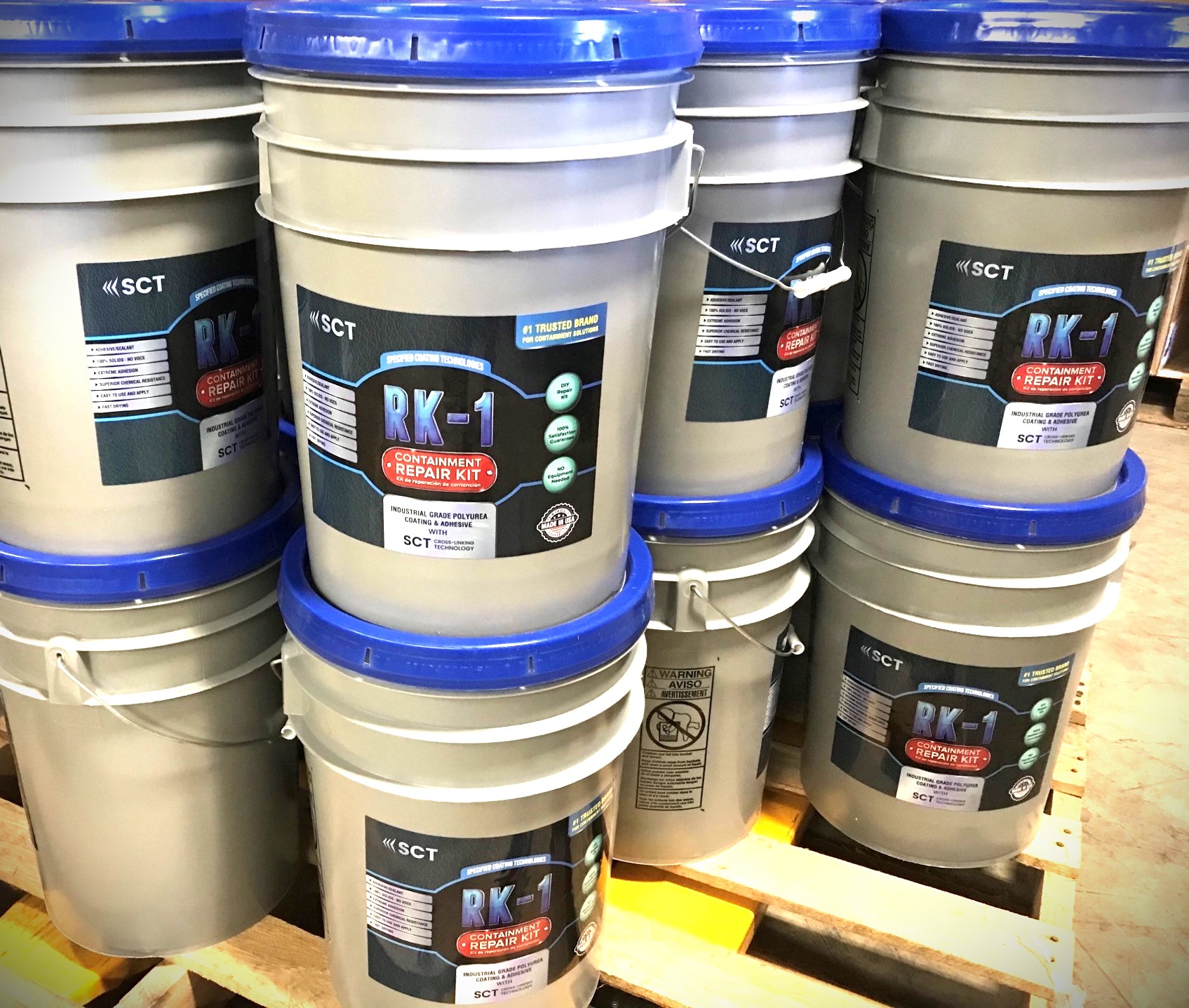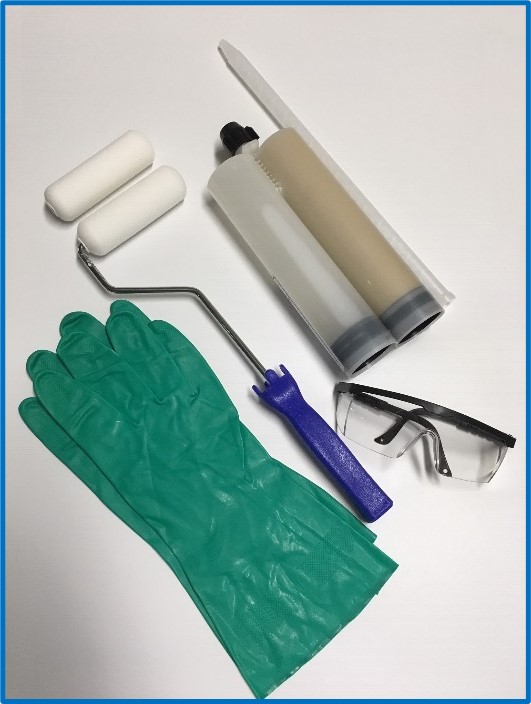 Save Time and Money
Protect your assets by using the RK-1. This product will save you valuable time and money by allowing all the equipment you own to stay on other jobs & keeping your business growing. Allow the RK-1 to work for you and be the quick fix.
Designed for Anyone
This kit is complete with instructions including a QR Code scannable for video instructions detailing preparation and application procedures. This is a unique, one-of-a-kind system that can be applied within minutes.
Features & Benefits
Extreme Adhesion
Hand Applied
Abrasion Resistance
Excellent Water Resistance
Low Shrinkage
100% Solids
Chemical Resistance
Excellent Thermal Stability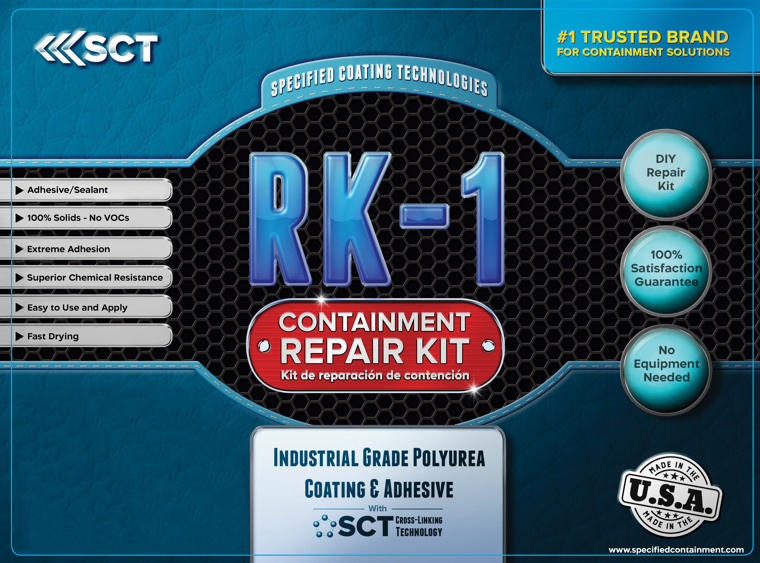 Performance Data
| Elastomer Physical Properties | Value | Test Method |
| --- | --- | --- |
| Hardness (Shore A) | 80 | ATSM D2240 |
| Tensile Strength (psi) | 1,800 | ASTM D412 |
| Elongation (%) | 300 | ASTM D412 |
| Tear Strength (pli) | 275 | ASTM D624 |
| Gel Time* (Seconds) @ 75°F | 30 | – |
| Tack Free* (minutes) @75°F | 3-5 | – |
*Gel/Tack Free times will be greatly extended with colder temperatures.
Note: test results were obtained in a controlled laboratory environment and Specified Containment Solutions makes no claim that the tests results accurately represent all environmental or jobsite conditions. Physical and performance properties may vary based on the type of application/spray equipment used.