Geotextile
Specified Containment Solutions offers a variety of non-woven and woven geotextiles. Standard 15' width rolls all the way down to 20" width rolls for uniform edging and seam reinforcements. Whether you need a solution for abrasion resistance, erosion control, impact resistance, etc., we have options for you. Contact our team to discuss what system will best fit your specifications.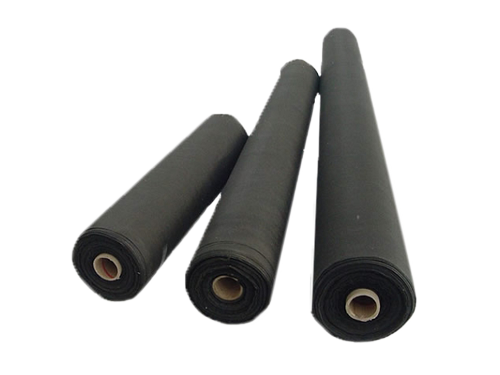 Full Line of Geotextiles
Specified offers a full line environmental non-woven geotextiles with weights up to 16 oz/sy. Non-woven geotextiles are felt-like in appearance and are very versatile, multi-purpose fabrics. The main functions for these products are liner protection, filtration, and separation. Environmental grade non-wovens perform the task of protecting impermeable liners (Polyurea, HDPE, LLDPE, PVC, EPDM, etc) in private and public landfills, oil and gas holding ponds, industrial water features, agricultural irrigation ponds, etc.
We also offer select woven geotextiles which offer great strength with less moisture absorption for certain temporary uses when repositioning is needed.
Non-woven and Woven Applications:
Geomembrane Protection & Cushion
Water Impoundment Base Layer
Frac Pond Base Layer
Rig Mat Padding to Protect Containment Liner
Trench drains
Water Feature Base Layer
Weed barrier
French Drains
Asphalt Overlay
Landscape Fabric
Railroad Ballast Separation
Drainage Layer
Roll Sizes Available:
From 12″ to 15′ width rolls
Woven and Non-Woven options available