SCT PolyLiner
Cost-Effective Solution for Permanent or Temporary Site Protection
SCT PolyLiner is a high performance, prefabricated polyurea liner with a geotextile backing. This high performance composite liner is an environmental containment solution offering superior protection for markets not limited to: Oil/ Gas, Mining, Industrial, & Agricultural. PolyLiner provides protection against spills and leaks from tanks, flow lines, pipes, equipment, vehicles, or vessels reducing or eliminating the need for remediation.
SCT GritLiner
Cost-Effective Solution Anti-Slip Protection
SCT Grit Liner is a high performance, prefabricated slip resistant polyurea liner with a geotextile backing. This is our polyliner with added grit for slip resistance focusing on the overall safety. We have provided this as a solution since 2014 when we saw the market needed slip protection for containment membranes.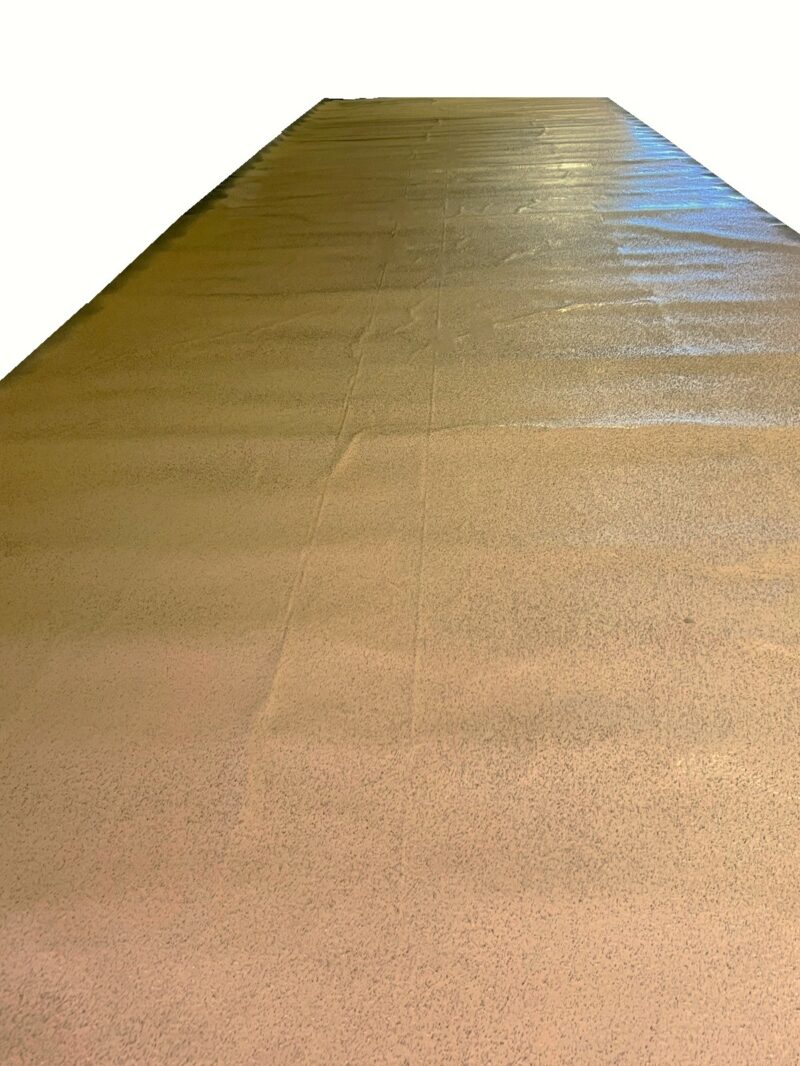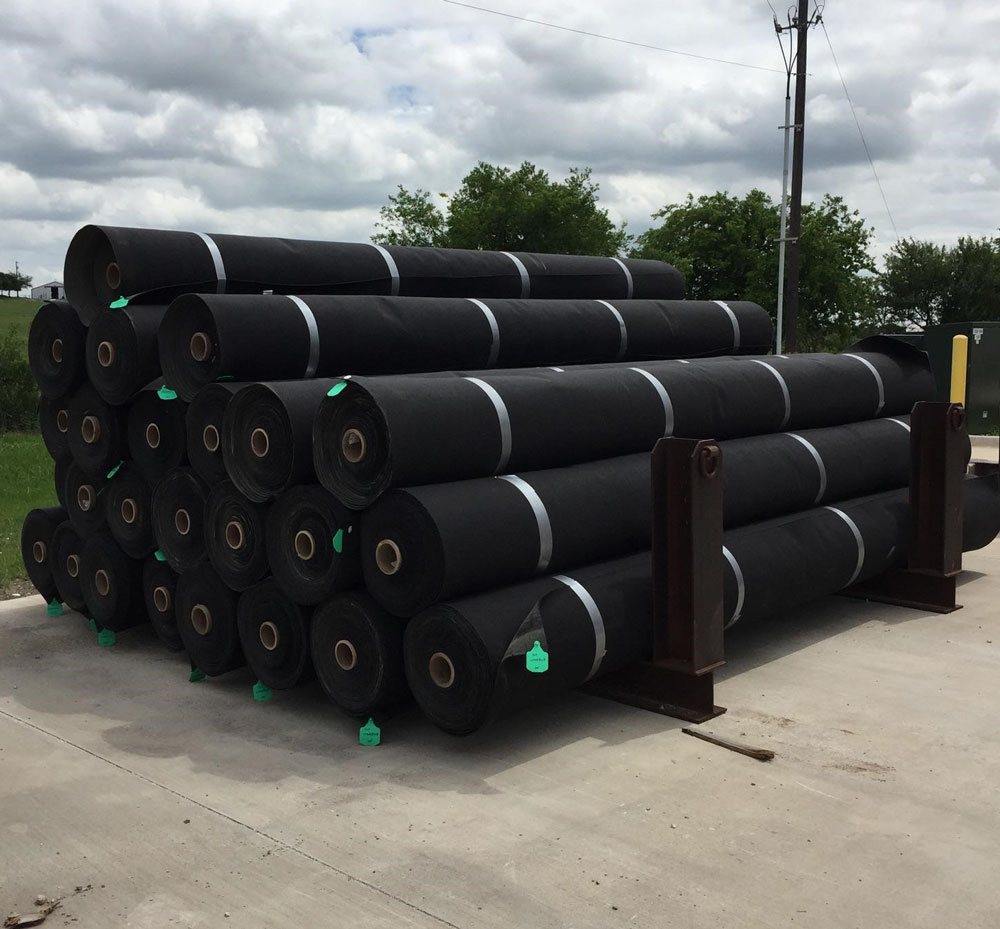 Manufacturing
PolyLiner showcases our cutting-edge, proprietary polyurea coating which is applied by an automated, state-of-the-art manufacturing process which ensures industry leading consistency and coverage. Its design maintains extreme abrasion resistance, flexibility, and puncture resistance in the most extreme climates leading to minimal maintenance and long lifespan.
Functional, Reusable, & Recyclable
SCT PolyLiner is extremely durable, featuring extreme abrasion resistance and puncture resistance. Designed to have superior flexibility and durability, it can be cleaned, transported, and reused multiple times for a variety of applications. In conjunction with the SCT polyurea, the PolyLiner can be attached to our SCT FlexBerm, steel walls, concrete, wood, foam and other substrates to create a containment system. The liner can be cut and trimmed to size which allow for custom sizes for equipment, trucks, tanks and individual smaller portable containments.
Features & Benefits
-40°F (-40°C) Flexibility
Extreme Abrasion Resistance
Lays Flat for Quick & Easy Installation
Very Good Chemical Resistance
Non-Woven Geotextile Options
Excellent Thermal Stability
Maintenance-free and easily cleaned
Reusable on multiple sites
Custom Sizes, Colors, and Thickness
Manufactured with automated equipment to ensure a consistent, impermeable layer of polyurea
Engineered and tested to resist puncturing, tearing, & most chemicals
Longer lifespan and more durable than HDPE to provide industry leading environmental protection from vehicles and spills
Easier to repair than carpet-style liners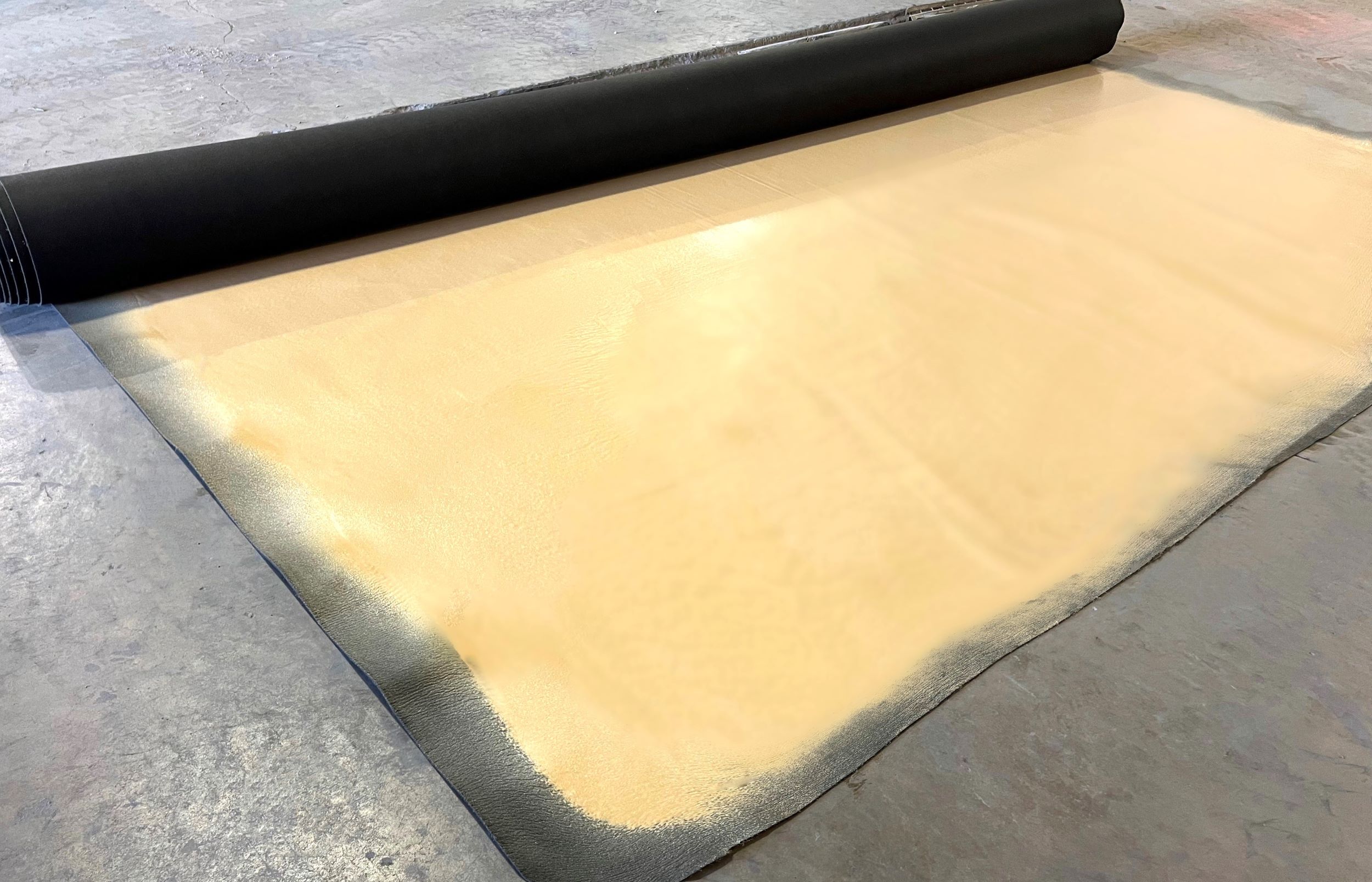 Performance Data
| Elastomer Physical Properties | Value | Test Method |
| --- | --- | --- |
| Hardness (Shore A) | 80-85 | ATSM D2240 |
| Tensile Strength (psi) | 3,600 | ASTM D412 |
| Elongation (%) | 360 | ASTM D412 |
| Tear Strength (pli) | 275 | ASTM D624 |
| Color Options | Tan, Shale Green, Covert Green | |
| | | |
Standard Sizes
| SCT PolyLiner | Mils | ft² / Roll |
| --- | --- | --- |
| 50′ x 5′ | 60 | 250 |
| 50′ x 10′ | 60 | 500 |
| 50' x 15' | 60 | 750 |
| 100' x 15' | 60 | 1,500 |
Colors Available: :
Standard Colors:
Tan
Black
Covert Green
Shale Green
Any color available upon request
Textile Options:
10 oz non-woven geotextile
16 oz non-woven geotextile
2x2 woven geotextile